Adult Behavioral Health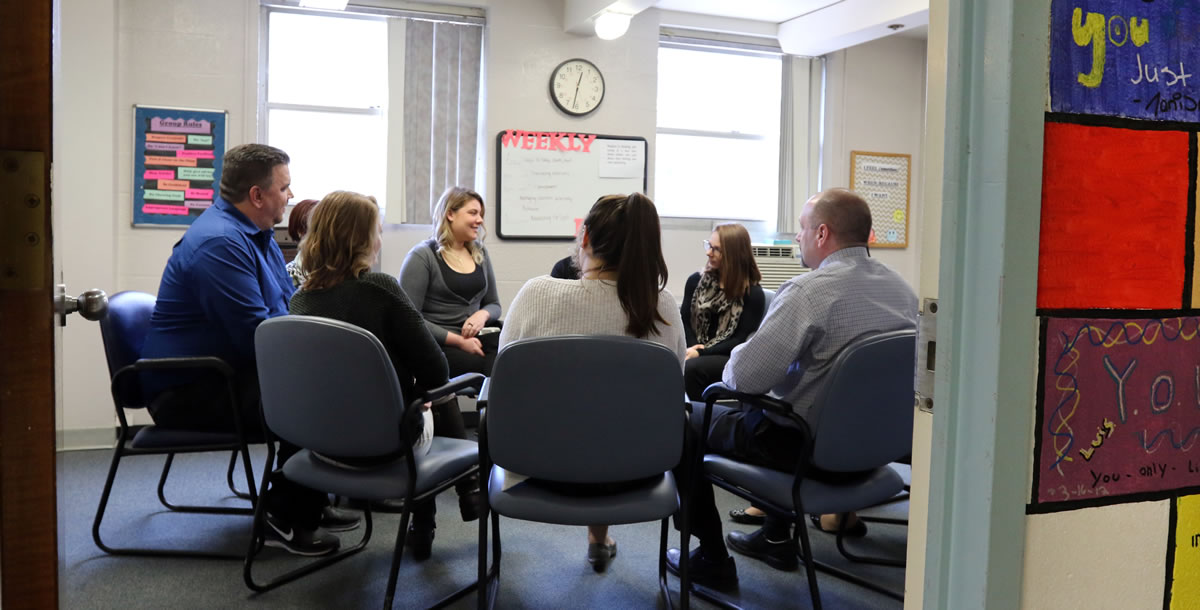 Living with a behavioral health condition can affect your ability to relate to others and function on a day-to-day basis. Common conditions include depression, anxiety, substance use disorder, attention deficit hyperactivity disorder (ADHD), and post-traumatic stress disorder (PTSD). Even though you may feel alone in your struggles, mental health problems are very common. In fact, about one in five American adults experience a mental health issue every year.
Waterbury HEALTH offers behavioral health services that help people realize their full potential, cope with the stresses of life, and make meaningful contributions to their communities. Our outpatient programs for adults (18 years of age and up) are staffed by a multidisciplinary team of caring professionals who work collaboratively with patients and their family members. The team consists of board-certified psychiatrists, advanced practice registered nurses (APRNs), licensed clinical social workers, and psychiatric nurses. We provide a wide variety of outpatient services to suit every individual's needs, from more intensive treatment programs to traditional therapy.
We also open our doors to new patients without an appointment through a unique service called open access admissions. Any individual who wishes to start treatment may visit our outpatient facility Monday through Friday at 8:00 a.m. for an initial comprehensive evaluation.
Treatment services offered by Waterbury HEALTH for adults suffering from mental and behavioral health issues include:
Intensive Outpatient Program (IOP): Slightly less intensive than PHP, but still consists of more treatment than traditional weekly therapy can offer. Patients live at home while attending 3 hours of intensive treatment per day, for up to four days per week. Treatment consists of group therapy, family/couples therapy, and medication evaluation/management. Utilizes evidence-based approaches such as dialectical behavioral therapy and cognitive behavioral therapy.
Outpatient Services: We also offer other outpatient services for adults, such as individual therapy, group therapy, and medication management.
For more information about adult behavioral health services at Waterbury HEALTH, please call (203) 573-6500.
Contact Information:
Adult Behavioral Health Services of Waterbury Hospital
88 Grandview Avenue
Waterbury, CT 06708
(203) 573-6500
Hours:
Monday – Friday
Flexible hours starting at 8:00 a.m.
Open access admissions:
Arrive Monday through Friday at 8:00 a.m. No appointment necessary. Treatment begins with a comprehensive evaluation.