Pain Management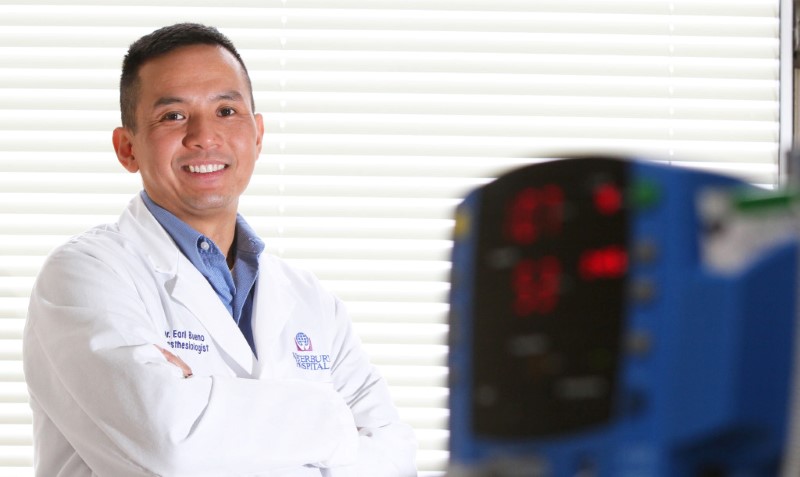 Innovative pain management techniques are being used at Waterbury Hospital to ensure our patients have the least amount of pain from surgeries and procedures and can get back to their lives more quickly. Our anesthesiologists are inserting catheters to continuously administer anesthetics to help patients cope with post-operative pain. This technique is being used for patients who have undergone total joint replacement. And, we are the only hospital in the region using this progressive approach to pain management
Here's how it works:
Continuous peripheral nerve blocks (CPNB) are being used target specific sites for a variety of surgeries. CPNB involves the insertion of catheter in the area of a target nerve delivering a constant infusion of a local anesthetic. The catheter is connected to a portable, single-use elastomeric infusion device that continually delivers local anesthetic for up to 62 hours. When compared to one-time local anesthetic injections, the time of superior pain relief is significantly extended with this technique. The use of CPNB can mean same day discharges for many types of surgeries that would have required at least an overnight stay just a few years ago. The use of CPNB also means that patients may not require narcotics for pain relief, which means less side effects like nausea and vomiting. Patients can sleep better and get back on their feet quicker—all leading to decreased length of stay in the hospital.
Donna's story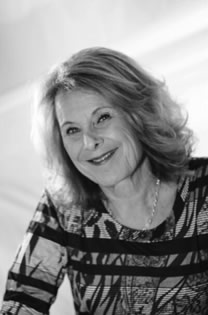 Donna Hersh of Woodbridge had a successful total knee replacement procedure performed by Orthopedic Surgeons Dr. Michael Kaplan and Dr. Erik Carlson at Waterbury Hospital. After this surgery, Donna is ready to resume all the things she loves, swimming, walking even kayaking. She said, "I feel like a new person."
The best part: our world class anesthesiologists employed a new "local" anesthesia block, which allowed Donna to recover with little or no pain. "After my surgery there were no highs and lows with painwhich
I believe was crucial to my recovery." Donna and her new knee were discharged from the hospital after just three days and she didn't require pain medication.