MOMS Program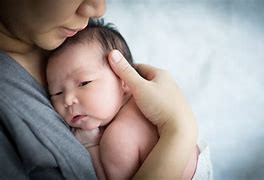 At Waterbury Hospital's Family Birthing Center, we believe that compassionate care that empowers new mothers is the best care for a newborn exposed to opioid medication.
Our MOMS (Mothers on Methadone and Subaxone) Program is a program mothers receiving care in medically assisted treatment programs. We know that mothers are the first-line treatment for babies transitioning after opioid exposure in utero. That's why our MOMS program keeps mothers and newborns together while promoting bonding, nurturing greater confidence in childcare, and managing the symptoms of opioid exposure in newborns.
This program is overseen by an experienced neonatal provider from Yale New Haven Hospital. The MOMS Program Team consists of the Neonatal Provider, NICU Physician Assistants, Lactation Consultant, MOMS Program Coordinator, Nursing Leadership, and Social Work. We use the most up-to-date treatment approach, known as Eat, Sleep, Console. This family-centered care model supports both infants and mothers. Mothers are the first line treatment for their babies. Our team supports mothers to learn about their infants and assist them to be able to do those things that help them to feel better and go home sooner-eat, sleep, and console. Babies typically can demonstrate they can do these things sometime after 7 days of life.
Once babies can eat, sleep, and be consoled – signs that indicate an easing of withdrawal symptoms – they can be discharged. Infants are typically able to go home in approximately 5 to 10 days with this method.
Mothers who are in treatment for opioid use disorder may be eligible to be part of our MOMS Program. If you are a mother in a medically assisted treatment program, please speak to your provider about a referral or self-refer by calling our Perinatal Nurse Navigator at (203-573-7697). We encourage all interested mothers to call to set up a prenatal consult to learn more about the program and meet the team.
For more information about our MOMS Program, please call (203) 573-7697.