Yale Maternal Fetal Medicine at Waterbury Hospital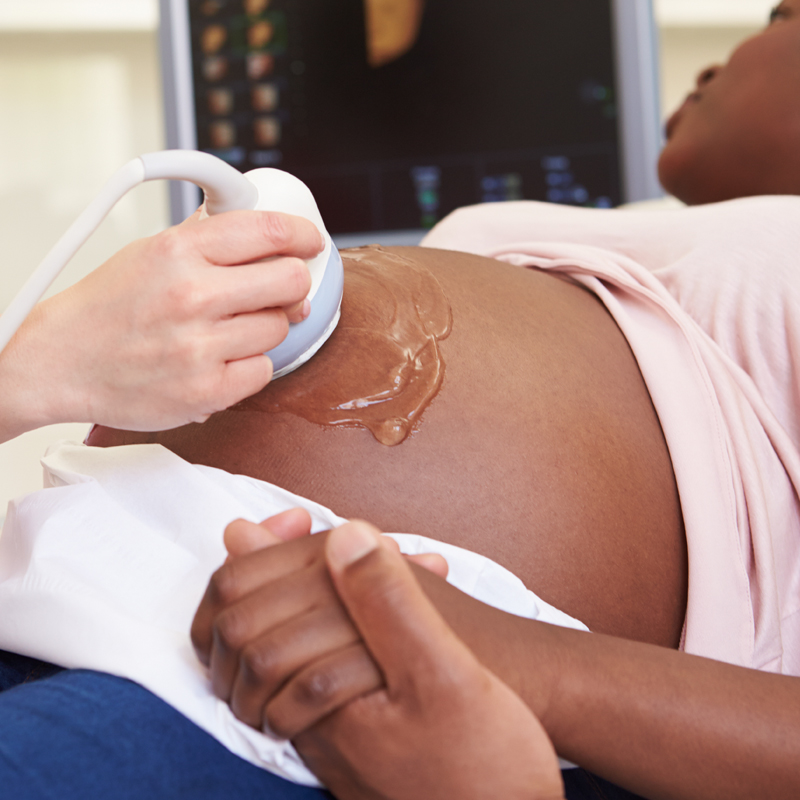 Sometimes, certain complications or conditions can put a mother or her baby at increased risk of health problems before, during, or after delivery. In such cases, specialized care may be needed to have a healthy and successful pregnancy. Our team of leading Maternal Fetal Medicine specialists (Perinatologists) will work with your physician to provide comprehensive compassionate care and individual treatment plans for each pregnant patient.
Every patient
Every patient receives individualized attention and continuity of care throughout their pregnancy from the point of referral to delivery. Our goal is to provide ongoing care for women, along with their primary obstetrical provider, to deliver comprehensive prenatal care and reduce risk for pregnancy complications.
Treating complicated pregnancy
We provide consultative care for the entire spectrum of conditions related to high-risk pregnancy. These may include conditions such as diabetes, high blood pressure, heart disease, genetic disorders among many other conditions that could complicate your pregnancy.
Other services we offer in our MFM department
Preconception and pregnancy consultation for management of maternal medical conditions

Detailed fetal ultrasound and prenatal diagnosis with advanced 3D/4D capability (18-23 weeks)

Fetal well-being tests and biophysical profiles

Doppler evaluation for management of fetal growth issues

Sonographic management of multiple gestations

High risk maternal transport management

Coordination of testing such as: Genetic counseling, Fetal echocardiograms (22 -24 weeks)

Advanced fetal therapies
Our Goal
We know having a high-risk pregnancy can be scary, we are here to work with you and your community obstetrician, providing world class care right here at home.
Our Providers
Yale Maternal Fetal Medicine at Waterbury Hospital is staffed by Yale Medicine providers from Yale New Haven Hospital.
Appointment scheduling
203-573-7600