Perioperative Joint Replacement Class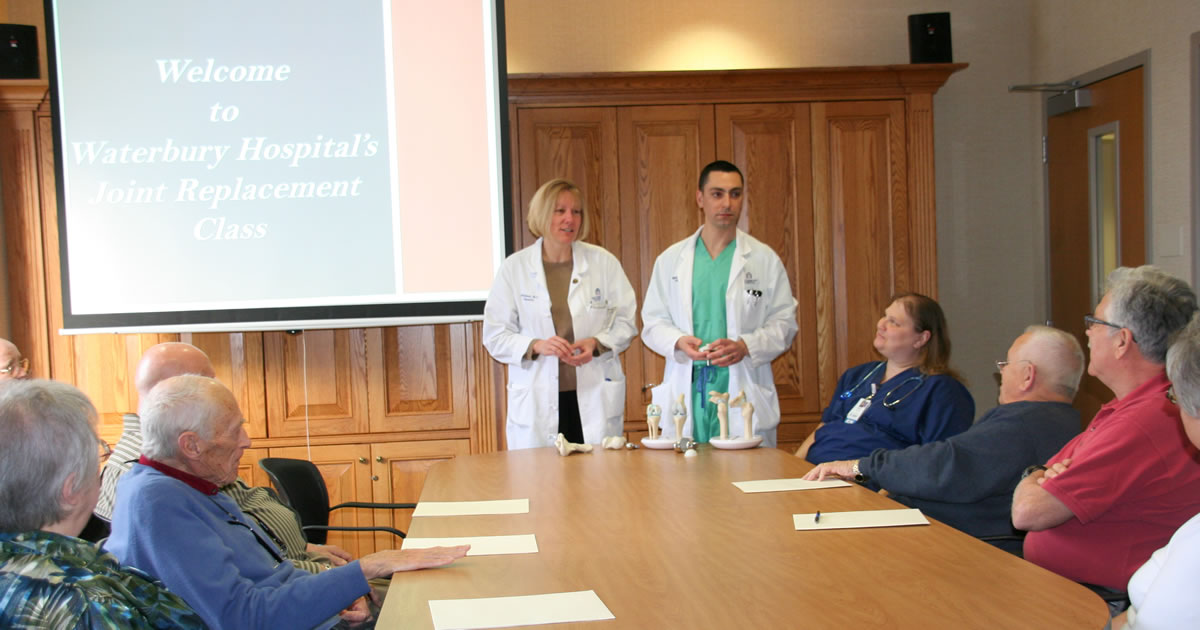 Call the Joint Replacement Center at (203) 573-7677 to make a reservation.
For patients undergoing hip and knee replacement, the perioperative Joint Replacement Class offers an opportunity to learn:
What to expect before, during, and after your joint replacement surgery
The role of each member of your healthcare team
How the team will help you through your hospital stay and prepare for your return home
What you can do to prepare yourself and your family for your upcoming procedure and subsequent rehabilitation
This is an important opportunity for patients to have questions and concerns addressed.
What to expect and how to prepare for joint replacement surgery.
Please fill out the form below to watch an informational video presented by our surgical team.