General Surgery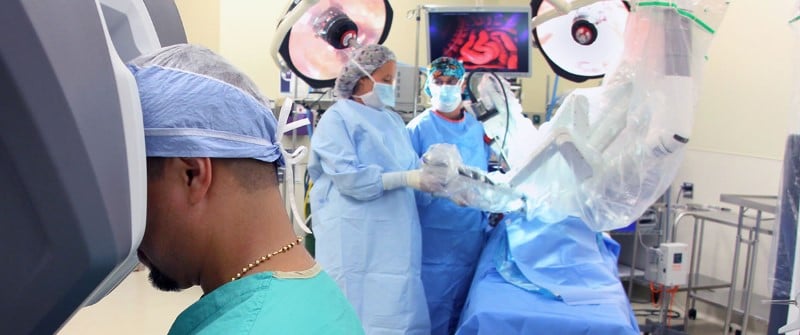 For more information or to schedule an appointment, call (203) 568-2929.
Alliance Medical Group has a surgical practice that offers a number of different types of surgical procedures. All of our surgeons are Board Certified in their respective fields and many of our surgeons have had advanced fellowship training. Our surgeons utilize the most advanced minimally invasive technology such as laparoscopic and robot assisted surgery. This allows for less discomfort and quicker recovery and helps our patients live longer, fuller lives.
Our surgeons perform operations in the following areas:
Abdomen and its contents
Breast, skin, and soft tissue
Cancer and tumors
Colon and rectal disorder
Head and neck, including trauma, vascular, endocrine, congenital and oncologic disorders - particularly tumors of the skin
Surgical oncology, including coordinated multimodality management of the cancer patient by screening, surveillance, surgical adjunctive therapy, rehabilitation, and follow-up
Robotic hernia repair
Two of Our Areas of Surgical Specialty
Colorectal surgery: Our highly experienced fellowship trained colorectal surgeon, Dr. Zhongqiu John Zhang, provides care for the full range of colon and rectal disorders including cancer, hemorrhoids, fistulas, fissures, incontinence, inflammatory bowel disease, etc. You can learn more about Dr. Zhang here.
Weight Loss Surgery: Our bariatric surgeon, Dr. Juan Diego Holguin, is fellowship trained from one of the busiest centers in the country. You can learn more about Dr. Holguin here.
Our Team
Juan Diego Holguin, MD
David Knight, MD
Scott Kurtzman, MD
Elizabeth C. Riordan, MD, FACS
Zhongqiu John Zhang, MD, PhD