Trauma & Surgical Critical Care
No one can predict when or where a life-threatening illness or injury will strike. Critically ill patients require urgent, time-sensitive care for serious, often complex conditions. When it comes to treatment, every second counts.
The Trauma and Surgical Critical Care team at Waterbury HEALTH is on duty 24 hours a day, 7 days a week to provide specialized care to those who need it most. Waterbury Hospital is a Level II trauma center, verified by the American College of Surgeons (ACS), meaning that it has sufficient resources to provide all injured patients with initial definitive care.
When faced with severely injured patients, ACS-verified trauma programs are able to mobilize quickly and respond immediately – for example, we are able to supply blood to a patient within minutes of arrival. When hospitals are prepared and equipped according to these standards, patients benefit from receiving the highest level of trauma care.
We use a coordinated, multidisciplinary approach to stabilizing and caring for our patients. We provide the full range of care to individuals suffering from traumatic injuries, acute surgical emergencies, shock, severe sepsis, respiratory failure, and advanced multi-organ failure. Our expert team consists of board-certified surgeons who specialize in orthopedics, vascular surgery, neurosurgery, and cardiothoracic surgery, as well as emergency physicians, anesthesiologists, radiologists, nurses, and respiratory therapists.
Services include 24-hour trauma resuscitation in the Emergency Department and access to in-house lab testing, diagnostic testing, blood bank, and pharmacy. Waterbury Hospital also participates in community outreach and injury prevention initiatives, which aim to prevent injuries from occurring in the first place.
The Trauma and Surgical Critical Care team is led by Dr. Peter Zdankiewicz, a board-certified general surgeon who has been part of the Waterbury medical community since 1994. He holds an academic appointment as Assistant Clinical Professor of Surgery at the University of Connecticut School of Medicine. He completed his general surgery residency at St. Mary's Hospital in 2000 and is a member of the Eastern Association for the Surgery of Trauma.
For more information about trauma and critical care at Waterbury HEALTH, please call (203) 573-7257.
Contact Information:
Surgical Intensive Care Unit at Waterbury Hospital
64 Robbins St.
Waterbury, CT 06708
(203) 573-7257
Our Leadership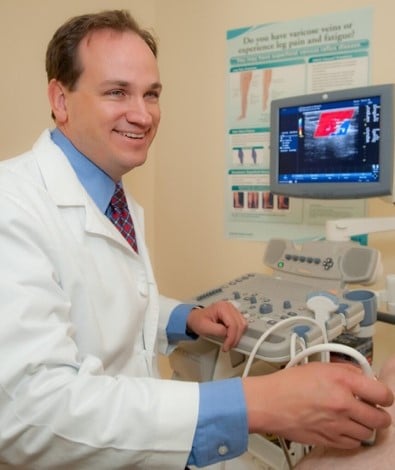 Peter Zdankiewicz, MD
Director of Trauma Medicine, Waterbury Hospital
Clinical Instructor, Waterbury Hospital General Surgical Residency
Assistant Clinical Professor of Surgery, University of Connecticut School of Medicine