Patient Stories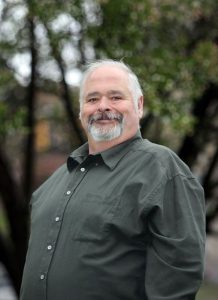 For Philip R. Guertin Jr. of Waterbury, weight loss surgery has been life-changing.
A truck driver by trade, he had put on the pounds over the years from sitting for long periods of time and eating hard candies to keep himself alert while behind the wheel. As his weight increased so did his health problems, including obstructive sleep apnea, high blood pressure and high cholesterol. In 2007, he came to Waterbury Hospital with congestive heart failure and weighing 417 Lbs. What finally pushed him to consider surgery in 2015 was that he was having difficulty walking.
His life and his relationship with food have dramatically changed.
Weeks after the surgery, he is able to sleep better. Just one month after his surgery he began to exercise by walking. His biggest accomplishment was walking 3.5 miles, something he hadn't done in more than two decades.
"It definitely has changed my life," said Phil.
The personalized care he received from Program Coordinator Kendall Dyer and Program Director Dr. Juan Diego Holguin was excellent, Guertin said.
"This team is really set up to care for the patient and the person," Guertin said.
Phil's team is equally impressed with him.
"In two weeks when I saw him you could see the change right away. I was very proud of Phil," said Dr. Holguin.