Waterbury Health Hosts Second Community Cyclenation Event to Benefit American Heart Association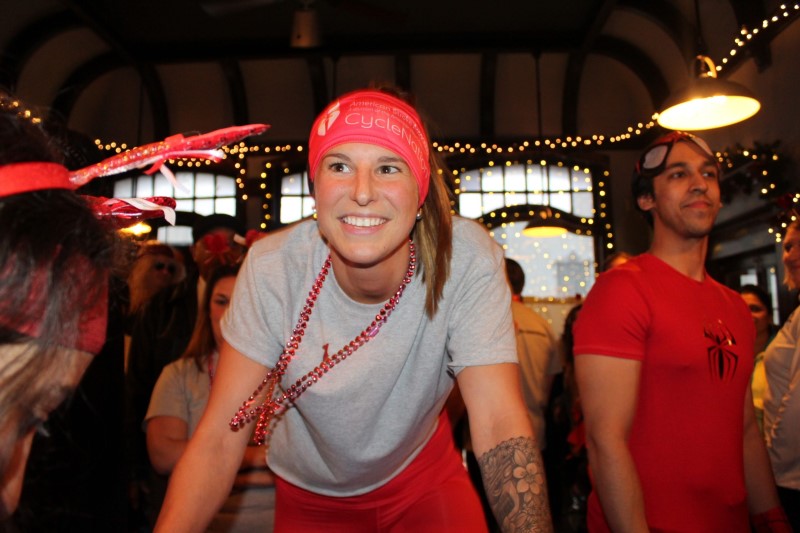 FOR IMMEDIATE RELEASE
For more information and to sign up with a team visit: www.CycleNation.org/Waterbury

The Greater Waterbury community is uniting this May to battle stroke and pedal their way towards better brain health for all.
Local hosts Waterbury Hospital and Ion bank are encouraging businesses and Connecticut residents to join them in getting more active and stroke-aware during National Stroke Month and Connecticut's 2nd annual CycleNation fundraising and fitness campaign, April 27 through May 27th.
For immediate release. Waterbury, Conn., April 23, 2021 — Stroke remains the No. 5 killer, and the leading cause of disability in the United States. The American Stroke Association, a division of the American Heart Association, is again hosting CycleNation Waterbury to raise awareness about that fact – and to raise the funds to change the statistic.
Waterbury Hospital's CEO, Lester Schindel is chairperson of this year's campaign which will be a "Ride-Where-You-Can" as well as a Digital Experience online. Participants can create a team, or ride solo while virtually supporting a cause they are passionate about, cycling for stroke awareness and support for the work of the American Heart Association. Waterbury HEALTH teams will have activities and inter-team competitions during the last week of the event.
"I'm so excited to chair the re-imagined digital CycleNation 2021,"said Schindel. "This is great community and team building event that benefits a great organization. We hope to raise funds for future research in both stroke and heart disease, and by moving to a digital platform we can reach even more people."
Starting on April 27, participants can track their cycling or other fitness activity by downloading the CycleNation app. Activities can include stationary biking, riding a bicycle outdoors, walking, running. Said Schindel, "The challenge is simple. Strive to get active as much as possible in the month and set a fundraising goal to support the Heart Association in Connecticut."
"CycleNation is a great activity because it brings everyone together to talk about stroke awareness, said Bill Lee, a director with the American Heart Association in Wallingford . "The more people who can recognize the symptoms of a stroke and the more we can prevent a recurrence of stroke, the healthier we'll be."
Stroke remains the No. 5 cause of death in Connecticut and the United States, accounting for nearly 130,000 deaths. Recent studies suggest that physical activity, like cycling, can help maintain strong brain function, processing speed, and mental sharpness. In addition, cycling is known to strengthen heart muscles and reduce cholesterol.
To join CycleNation or to make a donation supporting brain health for all, visit www.CycleNation.org/Waterbury.
About the American Stroke Association
The American Stroke Association is a relentless force for a world with fewer strokes and longer, healthier lives. We team with millions of volunteers and donors to ensure equitable health and stroke care in all communities. We work to prevent, treat, and beat stroke by funding innovative research, fighting for the public's health, and providing lifesaving resources. The Dallas-based association was created in 1998 as a division of the American Heart Association.
To learn more or to get involved, call 1-888-4STROKE or visit strokeassociation.org. Follow us on Facebook and Twitter.
For Media Inquiries: 413-335-9044
For Local Inquiries: Mary.Ann.Burns@heart.org
For Public Inquiries: 1-800-AHA-USA1 (242-8721)
About Waterbury HEALTH
Waterbury HEALTH, which includes Waterbury Hospital, Alliance Medical Group, Cardiology Associates of Greater Waterbury, VNA Health at Home Greater Waterbury Imaging Center and Access Rehab Centers, offers comprehensive healthcare services including primary care, emergency and acute care, and home healthcare. Serving Waterbury and 11 surrounding communities in Western Connecticut, Waterbury HEALTH is a member of Prospect Medical Holdings, Inc., a national family of hospitals and healthcare networks.
For media inquiries contact:
Lauresha Xhihani

Director of Communications and Marketing

Office: 203-573-6717

Cell: 203-707-3867