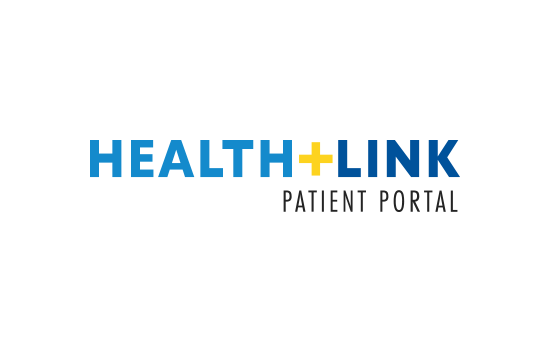 HealthLink Patient Portal
HealthLink offers a convenient and secure way to manage your healthcare online — anytime, anywhere.
By using HealthLink, you can:
Access your medical records
Review medications
View lab and imaging results
Access your vaccination records
If you have children between the ages 12 to 17, you may view their allergy and immunization information through the portal.
LOG IN TO YOUR ACCOUNTREGISTER FOR AN ACCOUNT
Creating an Account for Yourself
To create a HealthLink login for yourself, register online or ask your healthcare provider to email you an invitation during your next visit.
If you register online, you will need either your medical record number (MRN), last four digits of your social security number or email address. If you received an email invitation, the email includes detailed instructions to become a user and access your information.
Requesting access to your child's information.
If you're a parent and need access to your child's information, you must request access during your next visit, or by calling Patient Access at 203-573-6113.
If you have trouble creating your account or logging in, please call the Customer Care support line at 888-824-0514.
Using health management apps?
Find out how to connect your health records.
Get the App
Your HealthLink account is accessible on mobile through the HealtheLife app. Download the free app today.
appstore googlestore
Connect Your Health Management Apps
Managing your health and wellness has gotten easier with the health apps. You may request to connect your health data with your favorite health app by emailing us at PatientPortal@wtbyhosp.org.
For Developers
If you have already developed, or plan to develop, an app that you would like to connect to HealthLink's Cerner Millennium Electronic Health Record, the first step is to visit https://code.cerner.com/.
Click on the "start coding" link to get access to the documentation you'll need to develop against Cerner's Ignited APIs and ultimately submit your app for review.