About Waterbury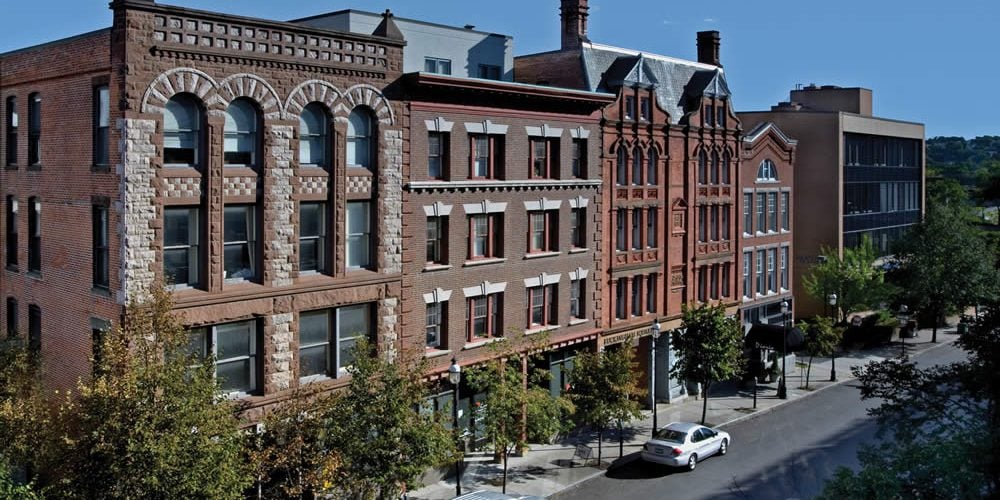 Waterbury Hospital is located at 64 Robbins Street, Waterbury, CT 06708.
Waterbury, the fifth largest city in Connecticut, is the home of an estimated 110,360 citizens of diverse ethnic, cultural and religious backgrounds.
Conveniently located at the junction of Routes 8 and 84, the city was once known as the "Brass City" because of its long history as the center of the nation's brass industry.
The original settlement of Waterbury dates back to 1674 and the city's name is referenced to its proximity to the Naugatuck River and its many tributaries which flow through the heart of the city.
The City of Waterbury is filled with great tradition and history. Starting with the beautiful clock tower which is a replica of Torre del Mangia at the Palazzo Publico in Sienna, Italy. Henry Bacon, the famed architect who designed the Lincoln Memorial in Washington, D.C., was the same architect who designed the original building of Waterbury Hospital. Waterbury's Fulton Park, was designed by landscape architect Frederick Law Olmsted, the same architect who designed Central Park in New York City. Dr. Robert Gallo, the co-discoverer of HIV is a Waterbury native as is NASA Astronaut Rick Mastracchio.
Waterbury, for the better part of two centuries, was a world class industrial center. Waterbury is celebrated for its splendid architecture especially its soaring churches and public buildings, as well as numerous ethnic festivals and its vibrant artistic theater.
Today, Waterbury is known for its historic architecture and facades, and most importantly, its strong schools, communities and neighborhoods!
Our perfect location is easy to get to and close to everything – only 40 minutes from New Haven, 30 minutes from Hartford, only two hours from New York and Boston, and less than an hour from ocean beaches.
Closest Airports
Recommended Hotels
Waterbury Hospital has special rates with the following hotels:
For more information, please visit: