About Nursing at Waterbury Hospital
If you are looking for a nursing career at a community hospital with opportunities for advancement, consider Waterbury Hospital.
Nurses choose to work at Waterbury Hospitals for a variety of reasons, but they stay for the culture of teamwork emphasized at our hospital. Our nurses have the opportunity to collaborate with all disciplines of the healthcare team to enhance communication and patient care skills in a multicultural environment.
Our nurses work in an environment that is safe for themselves and our patients and are encouraged to advance their careers by changing specialties and going from low- to high-acuity patient care units. This also includes opportunities to move into leadership roles.
If you are caring and compassionate and are interested in joining our team of dedicated, professional nurses, we'd love to welcome you to Waterbury Hospital where our goal is to provide quality, compassionate, accessible care to everyone.
Nursing Governance Model
The Department of Nursing's Shared Governance model at Waterbury Hospital provides an organizational structure that promotes a patient-centered environment and nursing practice that is characterized by professional accountability, collegial communication and problem solving. The model is based on principles of partnership, collective decision making, equity, accountability and ownership at the point of care. Nurses at all levels have a voice in determining nursing practice, standards and quality of care. The advantages of being a nurse at Waterbury Hospital are two fold in that we empower nurses to use their clinical knowledge and expertise to develop, direct and sustain professional practice. We allow nurses to network with colleagues and to collaborate among units and departments.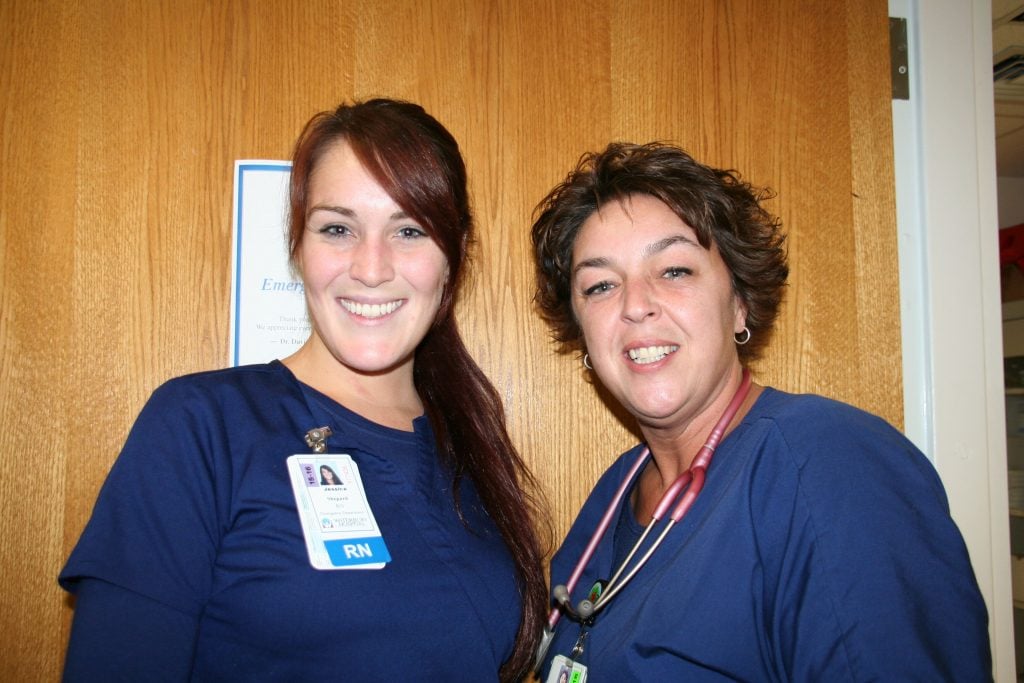 Career Ladder Program
Our Practice of Nursing at Waterbury Hospital upholds the Standards of Clinical Nursing Practice from the American Nurses Association. The Career Ladder program is designed to recognize excellence in practice in the profession of nursing. It is based on the valued principles of caring and excellence.
The Career Ladder program is based on Patricia Benner's Clinical Nursing Practice conceptual model of novice to expert by providing rewards and recognition for experience and professional contributions. Though advancement is voluntary, every nurse maintains high standards of care by upholding the nursing process of assessment, diagnosis, planning, implementation, and evaluation in their delivery of patient care.
Options for advancement in the Career Ladder foster growth in professional performance, including the areas of quality of care, peer review, education, collegiality, ethics, collaboration, research and resource utilization.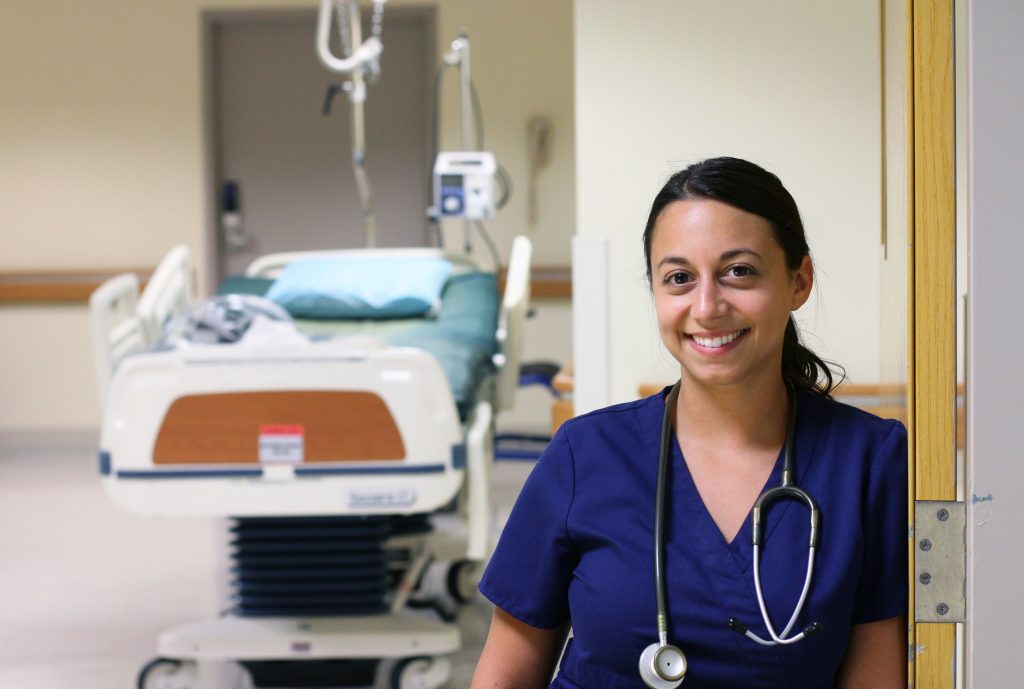 Waterbury Hospital Graduate Nurse Program
Waterbury Hospital offers a residency/support program for new graduate nurses. Graduate Nurses will complete one week of clinical classroom orientation (required of all new hire nurses, regardless of experience level), after which they will be required to attend a full classroom day (8 hours) once a week for 4 weeks of Graduate Nurse class. This is in addition to any unit specialty training that may be required.
Upon completion of orientation, Graduate Nurses attend peer support sessions – a hybrid discussion/support/educational session that is scheduled for every other month for 3-6 sessions. Typical orientation for a new Graduate Nurse hired into Med-Surg or Telemetry is a 10-12 week orientation (36-40 hrs per week). Specialty units have extended orientations (ED or ICU – 16 weeks, etc.). New hires start out on day shift for approximately 6 weeks before moving to their hired shift. Graduate Nurses will have a preceptor dedicated to them for orientation. Because most of Waterbury Hospital nurses work less than the 40 hours a week required during orientation, Graduate Nurses will likely work with at least 2 preceptors (primary & backup).
If you'd like to make a difference in patient care, are community-oriented and are looking for an opportunity to advance your career, consider Waterbury Hospitals.
Why Nurses Choose Us
Competitive pay and sign-on bonuses
Employer paid pension plan - 75% of weekly earning for life
Generous student loan forgiveness up to $30K
Education reimbursement
Opportunity for training in specialty areas
Medical, dental, vision and life insurance benefits
Long- and short-term disability
Flexible spending accounts (FSAs)
401(k)
Online learning and career advancement through HealthStream
Strong new graduate program
Advancement opportunities
Join our nursing team today
Waterbury Hospital has full and part-time nursing positions available. If you are a new grad or an experienced RN, we have a great opportunity for you.