Director's Message
Welcome to the Quinnipiac University Frank H Netter MD School of Medicine Waterbury Hospital General Surgery Residency website.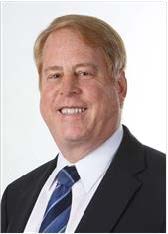 I am pleased that you have decided to become a surgeon. It is a career choice that I have found to be challenging and deeply gratifying. As you plan your surgical training, keep in mind that the Department of Surgery at Waterbury Hospital and our teaching sites Hartford Hospital, Connecticut Children's Medical Center and Memorial Sloan Kettering Hospital for Cancer and Allied Diseases offer you an opportunity to learn from a stimulating faculty of surgeons who are committed to teaching.
Our community-based program is personal and our faculty and residents co-exist in a friendly, collegial atmosphere. We are dedicated to creating an educational environment that is personally enriching and clinically rewarding. Our goal is to provide the best surgical care possible while preparing you for a career in the private practice of General Surgery or for further training in a surgical specialty.
Our General Surgery Residency program is accredited by the ACGME and approved to finish two chiefs annually. Most, but not all, chiefs pursue fellowship training.
Every application is carefully screened using a composite scoring system taking into account all aspects of an applicant's file.
Our program is small enough to be caring, tough enough to be demanding and respected enough to recruit the best.
We are very proud of our program and this institution. We invite you to become part of our family at Waterbury Hospital!
Sincerely,
Scott Kurtzman, M.D., FACS